Minolta SR-T 101 Instruction Manual
Service Manual /Parts Listing
Posted 4-19-'08
The next page contains information on this camera.
If the image below looks like your camera, click below to see the full manual.
This camera manual library is for reference and historical purposes, all rights reserved.
This page is copyright© by

, M. Butkus, NJ.
This page may not be sold or distributed without the expressed permission of the producer
I have no connection with any camera company
This service manual is available as an E-mail ONLY
The parts manual is available as an E-mail ONLY

I can not ship or deliver any CDs to any address. All this must be done electronically.
If you can open the sample PDF below, you should have no problems reading or printing either item.
If you cannot open the test document below, try the suggestions in the link below.
The parts listing only contain parts, NOT how to disassemble them correctly, step by step.
The Service Manual is very extensive, but special tools and knowledge is required.
E-mail me your request, first. That way I know your address works.
I cannot help in any other way, I do not repair cameras, nor have parts, nor these cameras.
If you find these repair manuals helpful.. how about a donation of $5

Click here to go to main Camera Manual site


RIGHT CLICK ON LINK BELOW, CHOOSE "SAVE TARGET AS"
SAVE TO FOLDER OF YOUR CHOICE (Acrobat 7.0 or Foxit PDF needed to read it)

Problems opening PDF files or printing problems - click here
---
CLICK HERE TO GO TO PDF INSTRUCTION MANUAL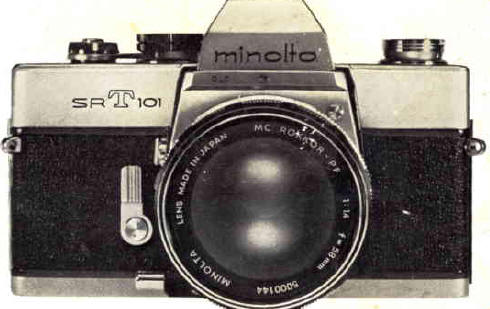 ---
Minolta SR-T 101 - German
---
CLICK HERE TO CONTINUE TO
SAMPLE PAGES
Minolta SRt-101 Service manual - 66 pages
-- E-mail delivery only --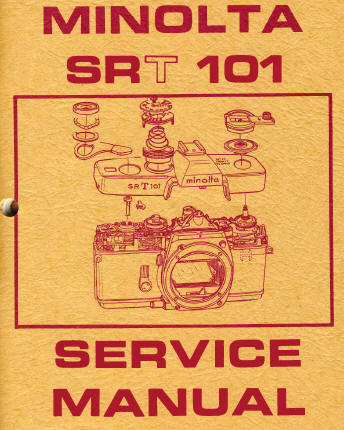 ---
Minolta SRt-101 Parts manual - 28 pages
-- E-mail delivery only --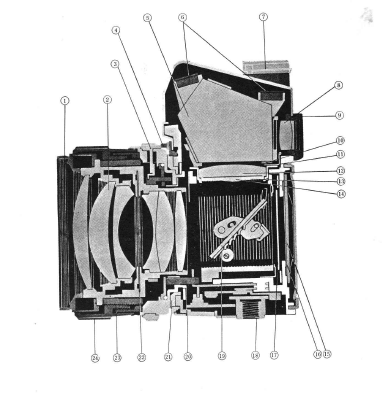 Enlargement of one of the parts page