Pentax Flashes
AF160, AF200T, AF200S, AF220T, AF280T, AF330FTZ, AF360FGZ,
AF400T, AF500 FTZ, instruction manuals
(Reminder - NONE of these will work correctly on a digital Pentax camera.
Only the AF200FG, AF360 FGZ or AF540FGZ will work correctly.
The AF160FC is a macro flash. There are suppose to be Vivitar, Promaster, Bower/Sakar (various names-same flash),
Metz, Sigma flash units at lower prices that will work with the Pentax digital units.
There are many web sites with reviews of those non-Pentax flashes.
Why they changed to a totally different flash is beyond me when their old K and even screw mount lenses fit the digital cameras.)

Posted 3-7-'09 / 7-16-'10
The next page contains information on these flashes.
If the image below looks like your flash, click below to see the full manual.
This camera manual library is for reference and historical purposes, all rights reserved.
This page is copyright© by M. Butkus, NJ./


This page may not be sold or distributed without the expressed permission of the producer
I have no connection with any camera company
On-line camera manual library

If you find this manual useful, how about a donation of $3 to:

M. Butkus, 29 Lake Ave., High Bridge, NJ 08829-1701
and send your e-mail address so I can thank you.
Most other places would charge you $7.50 for a electronic copy
or $18.00 for a hard to read Xerox copy.
This will help me to continue to host this site, buy new manuals, and pay their shipping costs.  
It'll make you feel better, won't it?

If you use Pay Pal, use the link below. Use the above address for a check, M.O. or cash.
Click here to go to main Camera Manual site


RIGHT CLICK ON LINK BELOW, CHOOSE "SAVE TARGET AS"
SAVE TO FOLDER OF YOUR CHOICE (Acrobat 7.0 or Foxit PDF needed to read it)

Problems opening PDF files or printing problems - click here
Mostly "English only" sections of the text. Hence, pages may skip.
---

CLICK HERE TO CONTINUE TO
SUPERLITE II FLASH PDF MANUAL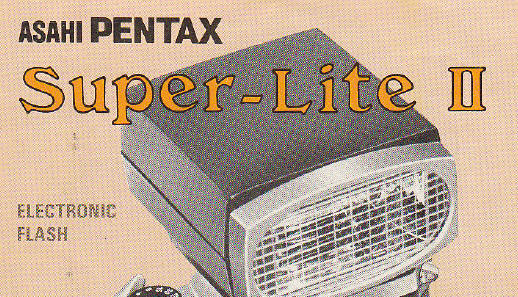 ---
CLICK HERE TO CONTINUE TO
AF 160 FLASH PDF MANUAL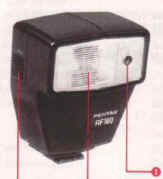 ---
CLICK HERE TO CONTINUE TO
AF 200S FLASH PDF MANUAL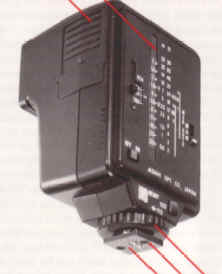 ---
CLICK HERE TO CONTINUE TO
AF 200Sa FLASH PDF MANUAL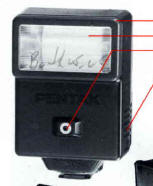 ---
CLICK HERE TO CONTINUE TO
AF 200 T FLASH PDF MANUAL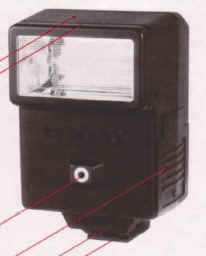 ---
CLICK HERE TO CONTINUE TO
AF 220 T FLASH PDF MANUAL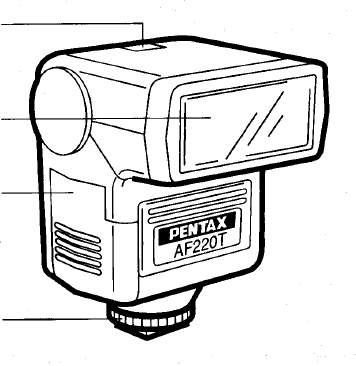 ---
CLICK HERE TO CONTINUE TO
AF 280 T FLASH PDF MANUAL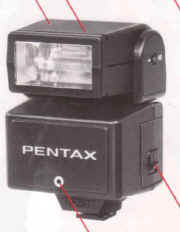 ---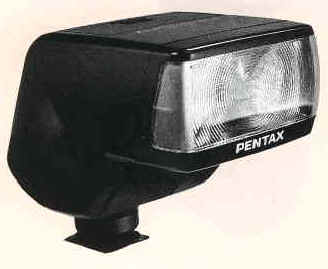 ---
Pentax AF360FGZ instruction manual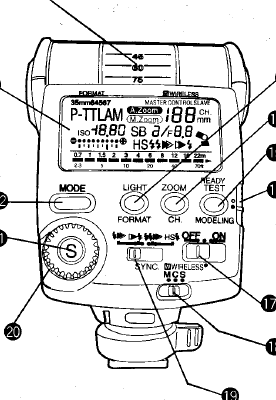 ---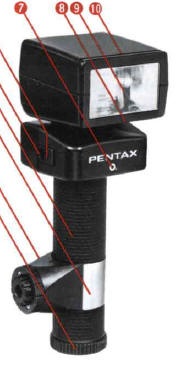 ---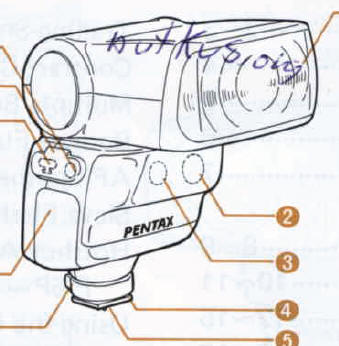 ---
CLICK HERE TO CONTINUE TO
PENTAX AF 080C