Columbus Market
Columbus, NJ
If you are into flea markets, Columbus Market is for you. Located just south of Bordentown, on Rt. 206, New Jersey it features indoor stores, sheltered outdoor markets and a more than a hundred table sales. According to their sign, the "flea market" starts at dawn. Finding Rt. 206 may be a hassle but you can use any major road to get to Bordentown then just travel to Rt 130 to go down Rt. 206. Or travel right off the Turnpike.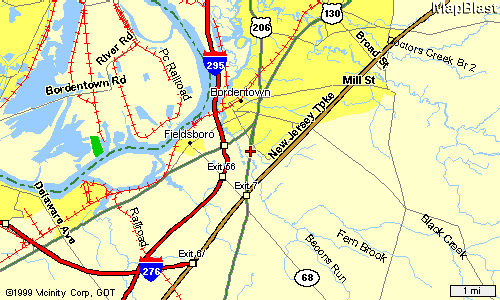 It's just a few miles. Located on the south side of 206 it looks small until you get behind the year round buildings. There is parking for hundreds of cars but be prepared to walk. Don't wear fancy shoes as nothing, but the inclosed buildings, have a solid floor. Everything is grass or dirt so be prepared if it just rained the previous day. This is mainly an outdoor market and I haven't been there in the rain to see if the new "sheltered" outdoor sales will remain open. It is open in the cooler months but very few if snow is on the ground. It is open on Columbus day, the only Monday it is open. The inclosed buildings are open Thurs, Friday, Saturday and Sunday. The outdoor area is open ONLY Thursday and Sunday.
What does the outdoor market offer, everything possible. Anyone can rent an outdoor table, so for the few dollars it costs, you get everything from garage sale materials to new merchandise. As an example current video tapes were being sole at a few tables as well as some 15 year old tapes. Some of the sellers do this as a side business, some to keep busy after retirement, other come and go as there are many flea market to sell their items, good or bad. If you decide to purchase items, remember that you many not get a receipt for a factory warranty, the item may have expired dates, or be outdated alltogether. Buyer beware at any flea market, garage sale or any place that is not a "continous" business front.