-- ORPHAN CAMERAS.COM --
The M. Butkus library of camera instruction manuals
Where FILM camera instruction manuals have been found for FREE since 1997 (donations accepted with a smile)

BACK TO MAIN CAMERA MANUAL PAGE



CANON Camera Manuals
Requires Adobe Reader Version 5.1 or higher
Problems opening PDF files or printing problems - click here
I have hundreds of other camera manual I have collected since 1996 from company sites that no longer post "non supported models"
as well as from personal web sites that have closed over the years.
You MUST E-mail me the "folder name" of the model as well as the "exact file name"
if you wish to receive a copy. The quality of these varies.
After opening, use EDIT - FIND to locate an item
THESE MANUALS ARE SO GOOD...
THEY ARE STOLEN FROM THIS SITE AND
SOLD ON manualsforall.com ! I must be good !
For information... write


OUTSIDE LINK


If you wish to have these (or any PDF file) printed and shipped to you,
please save this file to your PC then visit print-my-pdf.htm and
this company will calculate the printing and shipping prices. Then you
can decide if it is a better option and go forward with their processing.

This outside company offers different printing options (booklet size or full page).
NOTE: they only print in Black and White. Any charges are for this companies'
printing/shipping cost do not go towards supporting this web site.
I still accept donations to maintain this Camera Manual Library at the link above.
OUTSIDE LINK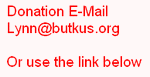 All manual creations copyright by M.& L. Butkus, High Bridge, N.J.